Sorry for not posting in while. A lot has been done but not much of it has been documented recently. Here is a brief (I've forgotten some of the details) list of the updates since last time.
Grass!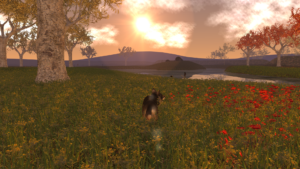 Day / Night Cycles!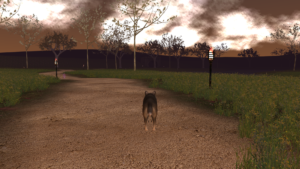 Multi-Textured Terrains (Finally)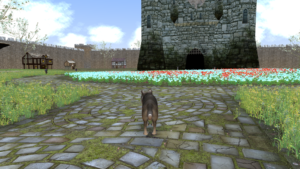 Improved Lighting Model!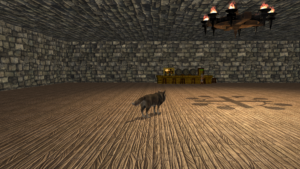 Also:
Completely revamped world (discussed in previous post).
Updated WebGL library to three.js r109.
Fixed terrain collision precicision bug.
Made Titan's shield default to be able to block at base 5% (increases with strength).
Added Items Sets.
Added Item Procs (chance on hit effects).
Fixed invisible NPC/Players bug.
Improved server performance.
Improved game engine performance.
Added "uncommon (green)" drop items to Astari Forest. More to come.
Fixed bug where only a few combat damage/heal displays would show up. All should show now.
Tons of minor bug fixes.
A ton is still being worked on such as adding more items, item sets and of course the long awaited new zone! Stay tuned to your favorite webgl mmorpg – Titans of Time!