We know it's been a while since our last post, and this is due to pure laziness. However, do not let that fool you. We have been working hard on our Browser MMORPG – Titans of Time and would like to introduce our new zone that we refer to as "Dark Hallengard".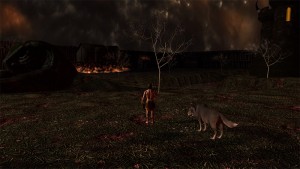 What happened to the capital city!? I guess you will have to play and find out for yourself =]
Aside from the new content we have updated the following:
Reduced game load times by up to 1000%! No big deal 😉
Various game server optimizations.
New Spell "Shield Bash" for Titans. Instantly stuns enemies for up to 3 seconds.
By popular demand we have added jump animations for playable characters!
Fixed many many many bugs.
We are currently working on the temple for the new zone. We have it mostly done, but we may go back to the drawing board on it, who knows. Browser MMORPG development is finicky and nothing is written in stone.
Well that's all to report for now. Stay tuned for further updates!